How did we get into Sled dogs?
In 1995 we purchased our first Nordic breed of dog – an Alaskan Malamute named Seawolf Kazmaier Tufenuf – or Kaz for short.
That dog changed the course of our life and began our passion for sled dogs and the sport of Sled dog racing.
We joined the Northern Alaskan Malamute Club and signed up for a working weekend which was held at Iwitahi Camp on the Napier Taupo Road in May 1996. We spent the weekend learning about sled dog racing, pack walking and weightpull. At the end of the weekend we entered Kaz in all the North Island single dog races for the winter of 1996.
In 1999 we had purchased our first Siberian Husky – Kutan Madam Malinka. The following year 2000 we were loaned a dog for the season so were able to race Malinka and Meeshi in the 2-dog rig class. We entered all the races in the North Island and our best result was 2nd in the Waitarere Derby which was one of the oldest sled dog races in the country. In 2001 Taniya won the 2-dog rig class.
In 2002 and 2003 Taniya was running a 4-dog team and competed in both Time to Remember Long distance events held in the Karioi Forest at the base of Mount Ruapehu. The first year she completed 36 kms before a blizzard caused the race to be stopped for safety reasons and in the second event, she completed 52 kms. Over the next years we progressed up the ranks to the 6-dog class in 2006.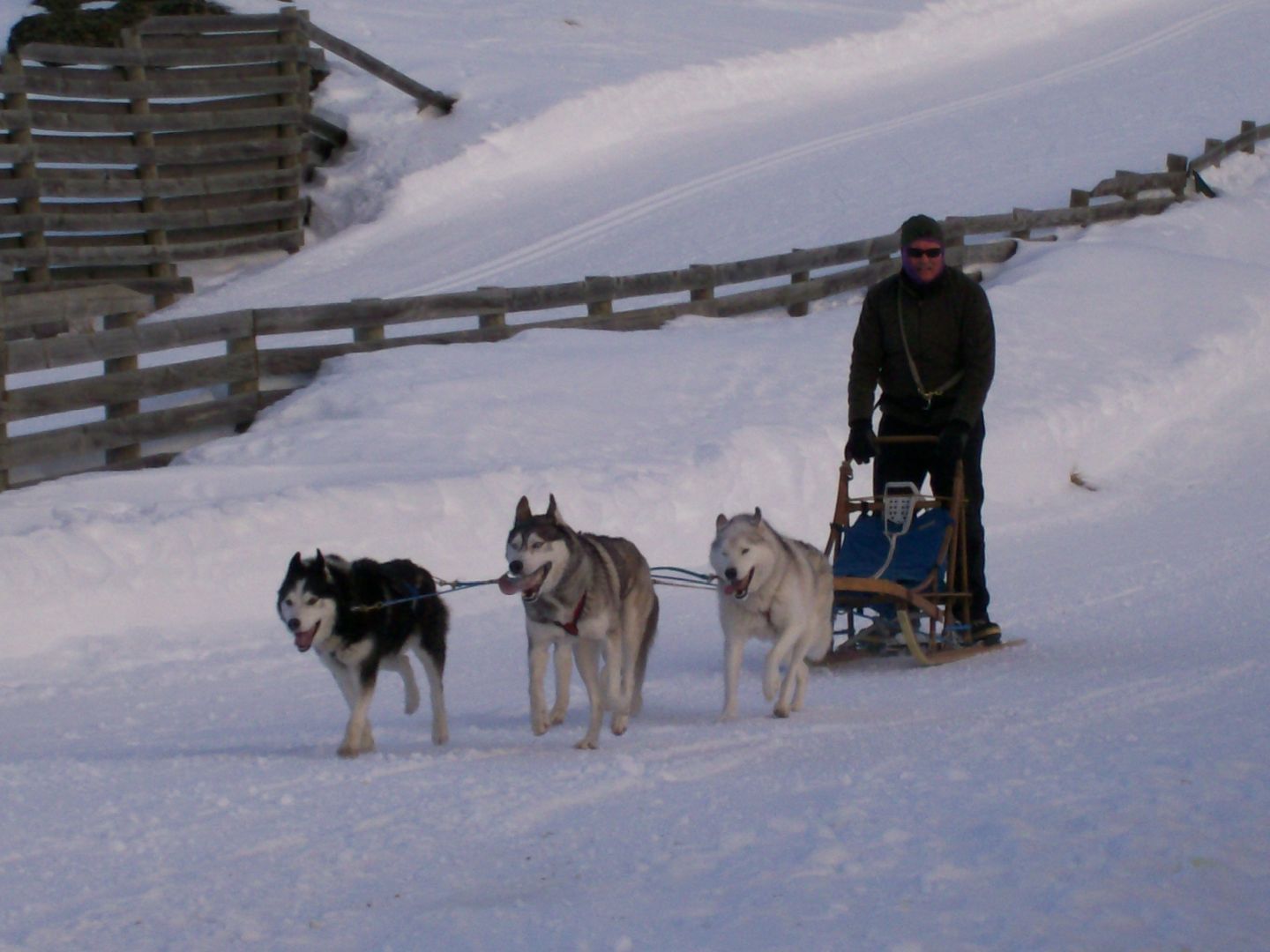 In 2010 we were up to 12 dogs and we were keen to run an 8-dog team. To do this safely we decided to adapt our dryland rig to become a tandem so we could both run with the dogs on the forest trails. Gloomy predictions as to our fate were made by our friends but the rig modifications were a success and we began a new training regime which we continue to this day.
In June 2010 we travelled to the South Island to compete in some of the South Island races. We had entered the Nasby Forest race and it was supposed to be a dryland rig race, but a sudden snow dump meant the organisers had to change the race to a sled race. I finished 3rd in both races, and they were a good warm up before the 45 Below Sled Dog race held at the Snow Farm in the Cardrona Valley. The race was 24 km and I ran our best 6 dog team and came 5th overall and was the first 6 dog team home.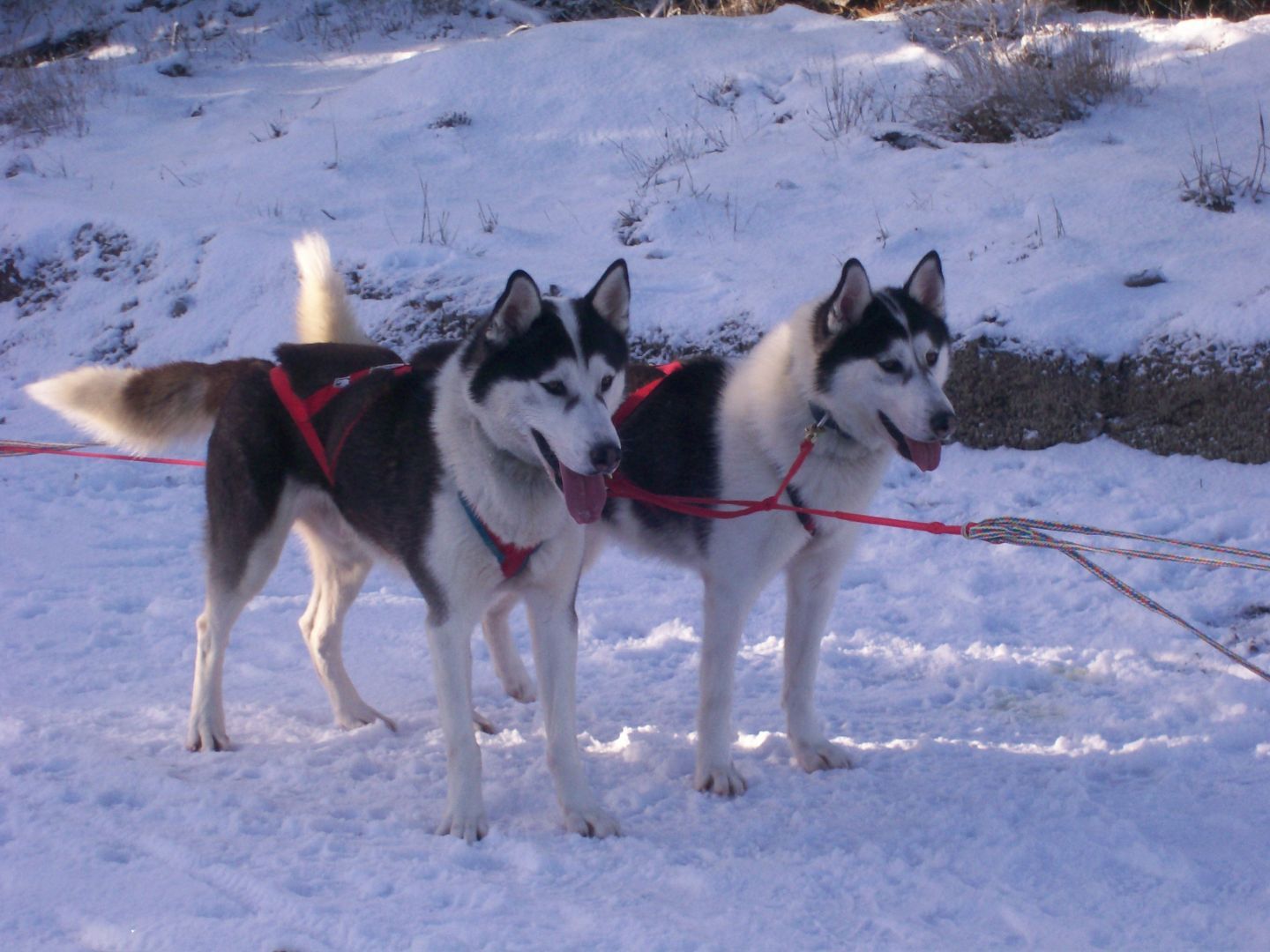 Over the years we have often been approached by members of the public who have told us how much they love huskies and having an opportunity to pat them and cuddle them was an amazing experience. This planted a seed and the idea of Timberline Racing Siberian Huskies Kennel and Tours began to grow.
In 2016 we shifted to Broadlands Taupo to set up our purpose-built property to bring this dream to life. It took 2 ½ years to build the kennels, house and have everything ready to open in April 2019.
Our visitors come from all walks of life and have gone away feeling like they have really had an amazing experience. We love sharing this part of our life with everyone.
What our previous guests have said
Unforgettable experience. Nothing like it ! Super friendly team, very informative and interesting. Will definitely be back !!
Hannah Pym, Wellington, NZ
Steve very helpfully picked me up from Taupo to bring me out and was a delightful host. It was just me on the afternoon tour so I had a very personalised
Sean Kennelly, Ivybridge, Devon, UK
A truly incredible and unique encounter with amazing people and animals. Steve and Taniya's extensive knowledge and passion shine through to provide a
Tom and Eliza, Hamilton, New Zealand
READ MORE REVIEWS